Creamy Tomato Soup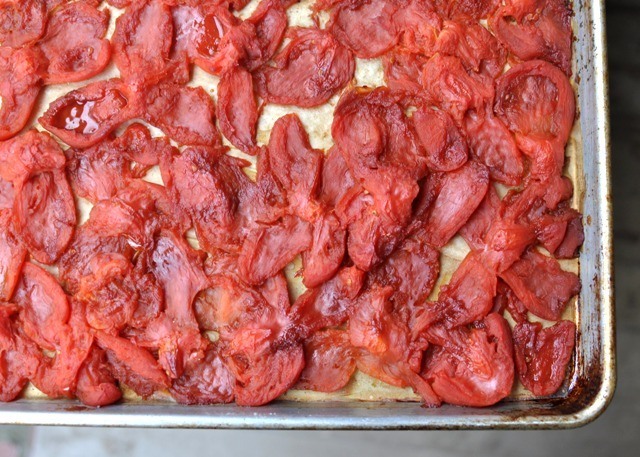 Tomato soup was a comforting lunch standard throughout my pregnancy. For the first four months, I wanted only the blandest version:  a thin, brothy blend of tomatoes, vegetable stock, salt and pepper. But during the last trimester I craved something richer. A number of web searches led me to this creamy tomato soup, which caught my attention because it calls for shallots instead of onions (I will always take shallots over onions) and it involves  roasting the tomatoes with brown sugar. The roasting intensifies the flavor of the tomatoes, thus bolstering the flavor of the soup.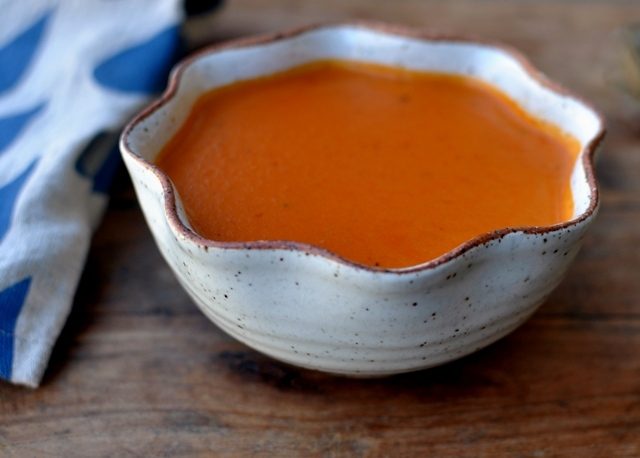 I wish I had some of this soup in my fridge at the moment. I made a batch last week and it quickly disappeared while we were essentially trapped at home, all five of us, during a snow and ice storm that shut down Birmingham for several days. The city is up and running, but we (Jason and I) are currently in the zombie zone here at Chez Brouwer.  Our son, Maxwell William (sometimes "Wells" for short), was born three weeks ago.
He weighed 8 pounds, 7 ounces and continues to be a pretty laid-back fellow, as newborns go. There is still much waking. Much eating. Much diaper changing. Much cuteness.
The older kids have fared well with the new addition. Walker loves to hold his brother (until he starts crying).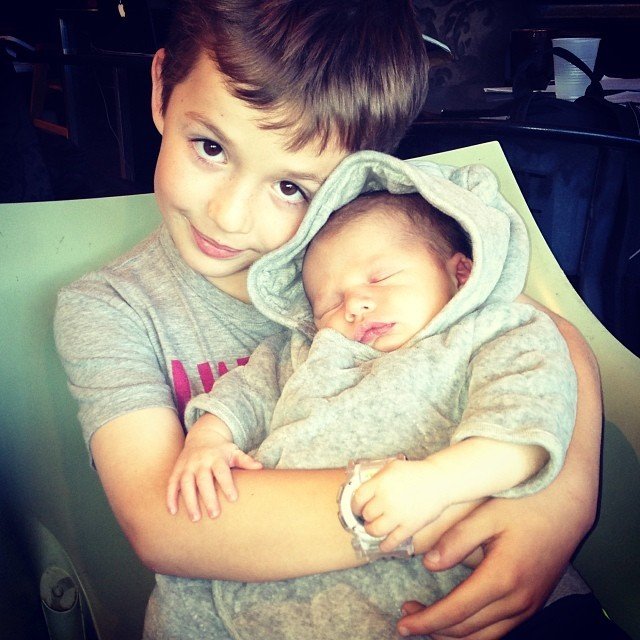 Esme is kind to the baby but still adjusting (i.e. waking up 2-3 times a night, making it feel somewhat like we're caring for two newborns).
I have also returned to my day job as a grantwriter, so I'm navigating an ever-changing daily schedule that I expect to become more predictable as the weeks go on.  Do stay tuned. More recipes are on deck for 2014. Up next: the best brownies I've ever made.
[cft format=0]
Leave a Comment