Gougères (Cheese Puffs)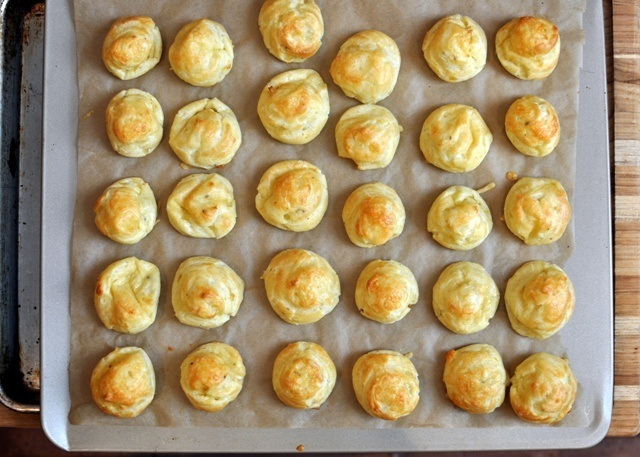 Everyone needs a simple, elegant hors d'oeuvre in their repertoire, a recipe they don't have to overthink and that doesn't require a grocery store run. Gougères, French cheese puffs, are savory pastry clouds made of eggs, milk, flour, cheese and butter. For dinner parties, these airy, bite-size puffs are an ideal, light starter for guests to nibble on while you're wrapping up your preparations.  Adults and children alike love them, and they go beautifully with champagne. I often serve them alongside cake at my kids' birthday parties.
Gougères can be elegantly piped (as pictured) or dropped in spoonfuls. They can also be made ahead – once baked, you can freeze and reheat them in the oven. I've found the reheated puffs taste as delicious as the freshly baked ones.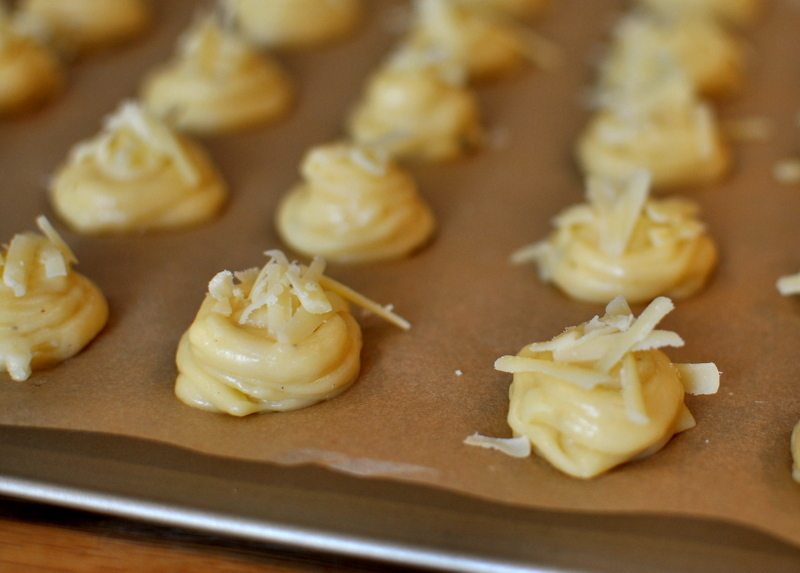 When I'm searching for a use for cheese "ends" lingering in the fridge, I'll use them in gougères as a pre-dinner snack for my children. Gruyère is the classic choice, but a sharp cheddar works nicely, too.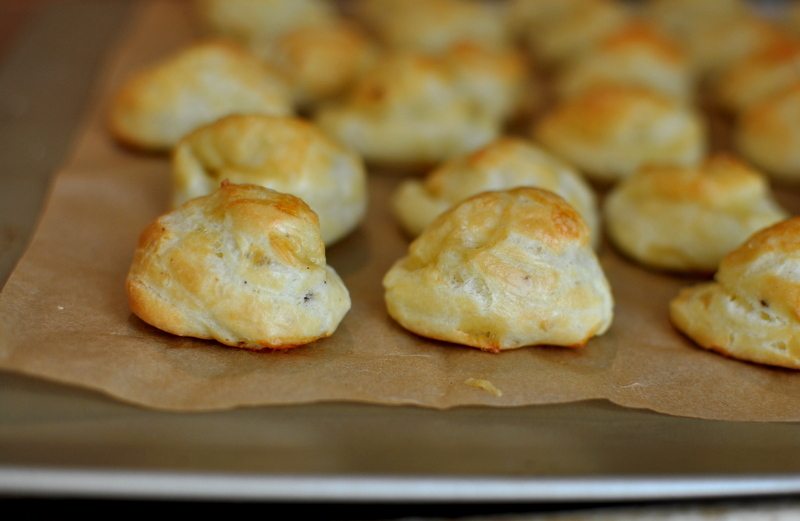 [cft format=0]
Leave a Comment