Herb-Roasted Pork Loin With Mustard Breadcrumbs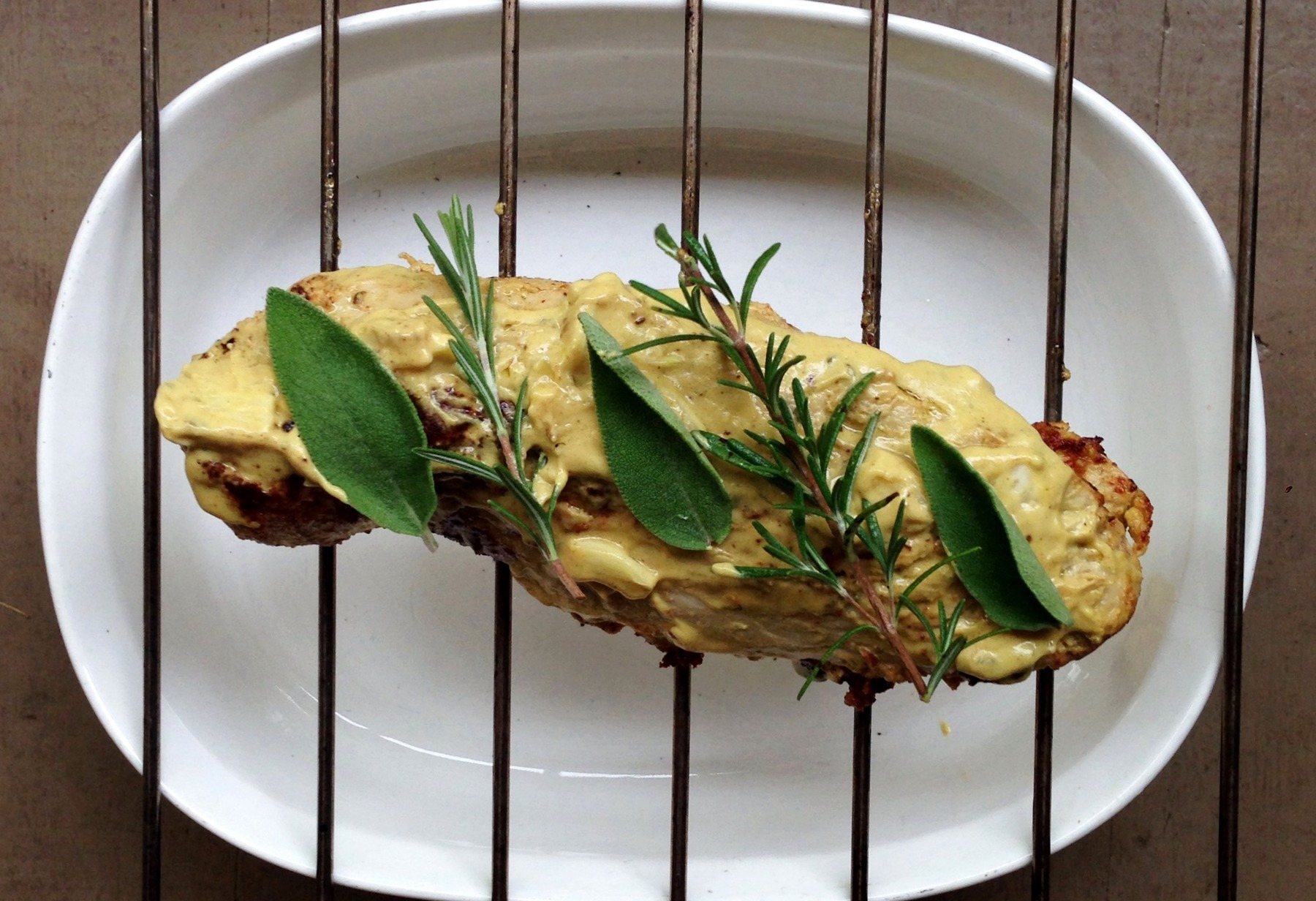 As the holidays near and you're contemplating a main course to serve your family and friends, I'd like to suggest – as an alternative to ham or turkey – one of my favorite entertaining dishes. It makes for an impressive presentation and is a crowd pleaser. I'm still amazed my children, who often dismiss meals with layered textures, love this meal.
The pork loin is smothered in a mustard-herb-garlic marinade overnight, then browned in a hot pan before slow roasting in the oven, rendering it juicy and flavorful. At the table, it's topped with buttery, mustard-herb bread crumbs and jus made from the brown bits in the pan.
Merry Christmas to you and yours.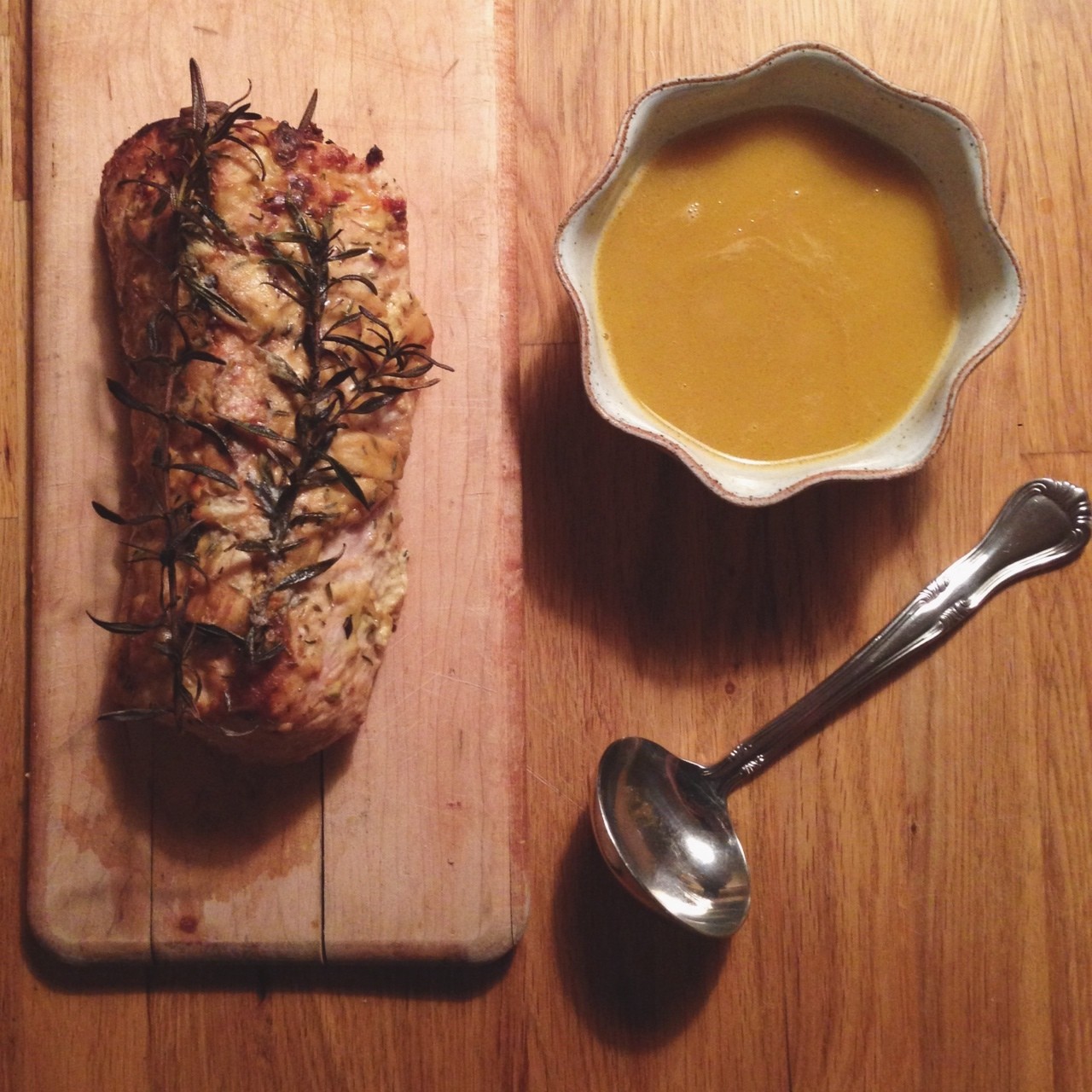 [cft format=0]
Leave a Comment