Poisson Meunière (Fish With Lemon and Brown Butter)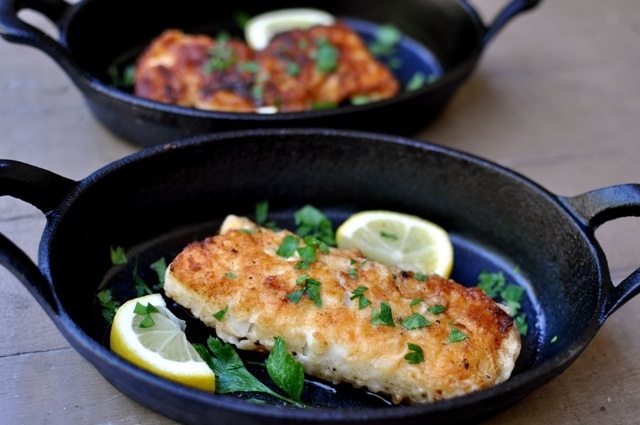 If you haven't read Julia Child's "My Life in Paris" perhaps you're familiar with the scene in Julie & Julia in which she enjoys her first meal in France. Julia and her husband, Paul, are having lunch in Rouen, France, where he explains that "in France, good cooking [is] regarded as a combination of national sport and high art." They order, among other delights, oysters on the half shell and — at the recommendation of the waiter — sole meunière, which renders Julia nearly speechless. In her autobiography, she writes:
"It arrived whole: a large, flat Dover sole that was perfectly browned in a sputtering butter sauce with a sprinkling of chopped parsley on top … I closed my eyes and inhaled the rising perfume. Then I lifted a forkful of fish to my mouth, took a bite, and chewed slowly. The flesh of the sole was delicate, with a light but distinct taste of the ocean that blended marvelously with the browned butter. I chewed slowly and swallowed. It was a morsel of perfection."
She later declares it the most exciting meal of her life, a culinary revelation. Here's a 40-second clip from Julie & Julia of the famous moment:

Over the summer I was leafing through a new cookbook and stumbled upon a recipe for fish, one that mentioned in the introduction that it was THE FISH — poisson meunière — that  Julia enjoyed during that fateful lunch in her new country. Of course I felt compelled to make it immediately — that very evening — and I commented afterward that it rivaled any seafood I'd had in a restaurant, high-end or otherwise. I repeated that the second time I made it. And the third.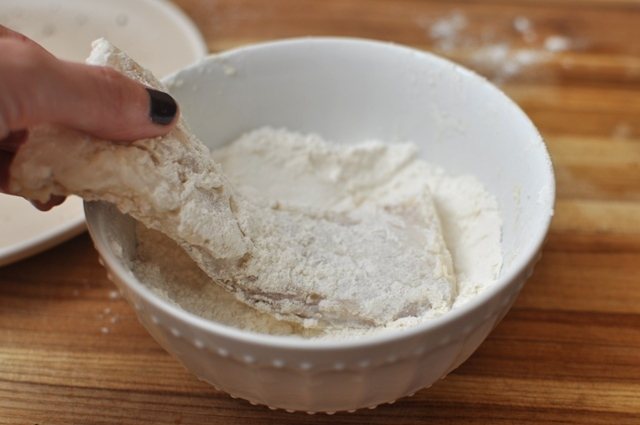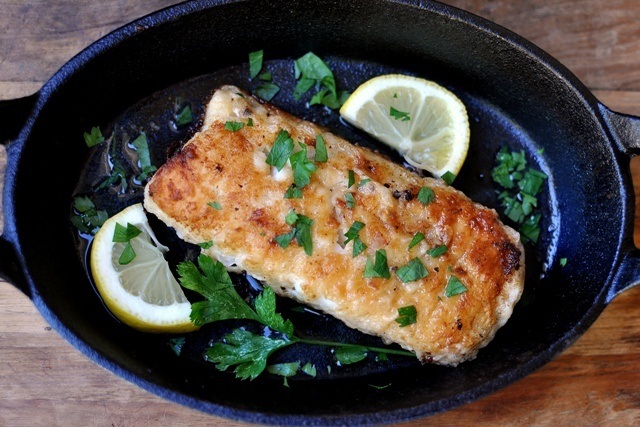 The ingredients are humble. The preparation, nothing elaborate.  The fish is dipped in milk and lightly rolled in flour before pan-frying. Once brown and crispy, it's topped with lemon juice, a scattering of fresh parsley and a generous drizzling of brown butter. If forced to pick, I'd credit the brown butter for taking the fish to another level, but the lemon juice and parsley balance the sweetness of the butter — and the light dusting of flour makes all the difference in achieving a crispy exterior. All parts work together for a truly sublime dish.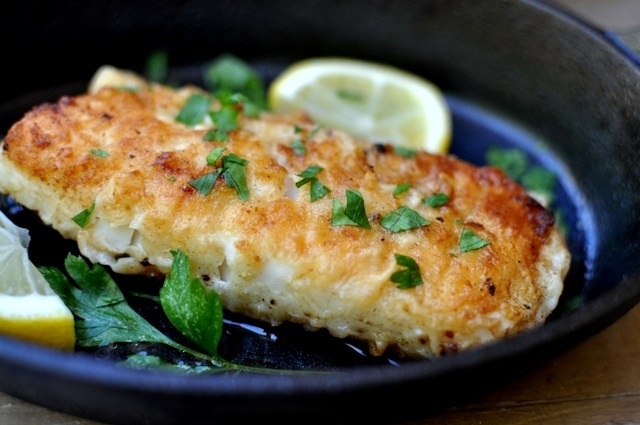 [cft format=0]
Leave a Comment