Pretzel Roll Buns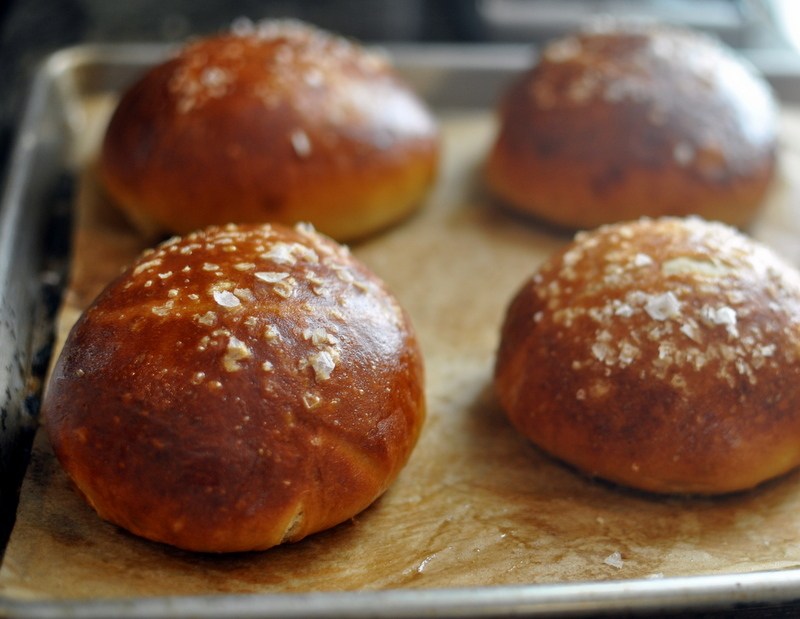 The quest for a homemade soft pretzel began when I was pregnant with Maxwell. As quirky pregnancy appetites go, the image of a specific food – in this case, a soft pretzel – appeared to me one morning and didn't vanish until the craving was satisfied. I found a recipe from a trusted source. (All hail, Alton Brown.) To accompany the pretzels, I made a cheese sauce of the neon-orange, processed variety. I make no apologies in the name of maternal health. The combination was sublime.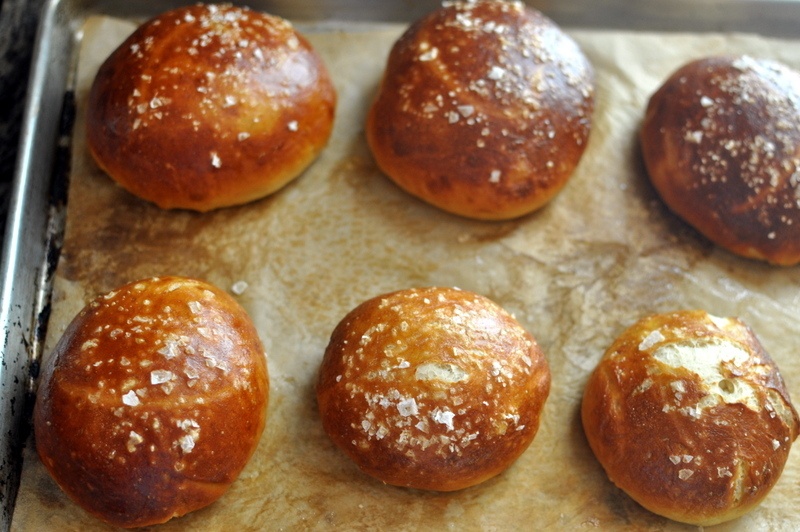 Then I had the baby, winter turned into spring, and when summer hit, I longed to grill. But our grill bit the dust this year – RIP. So, pretzel rolls seemed like a good way to dress up a stovetop burger. However, I wasn't blown away by the first pretzel bun recipe I tried even though it was a recipe specifically for pretzel buns. The next time around, I used Brown's  recipe and everyone agreed: the pretzel buns were perfect. No need to experiment further.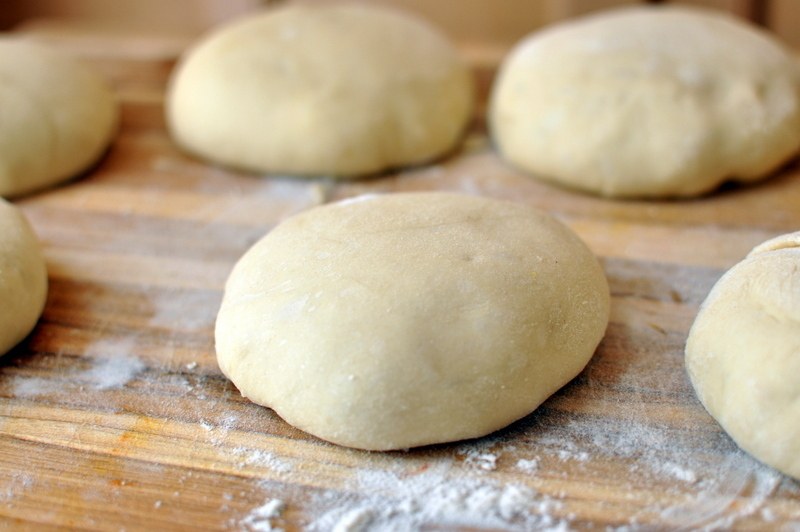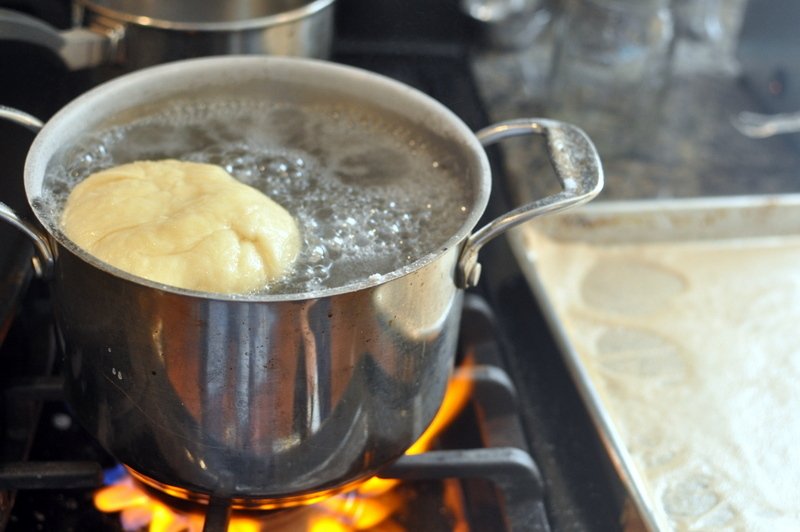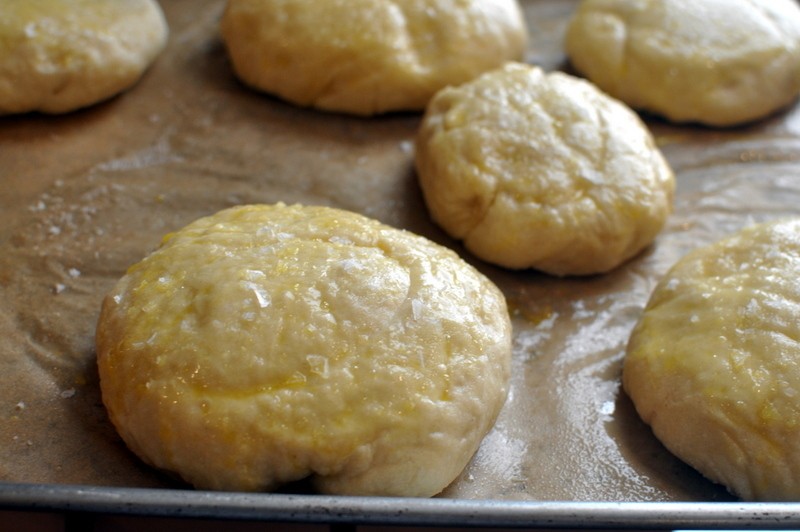 I don't think I have to sell these too hard. They're pretzel buns. They're soft and chewy and salty. With (or even without) a generous swipe of mustard, they will make even the humblest of burgers sing.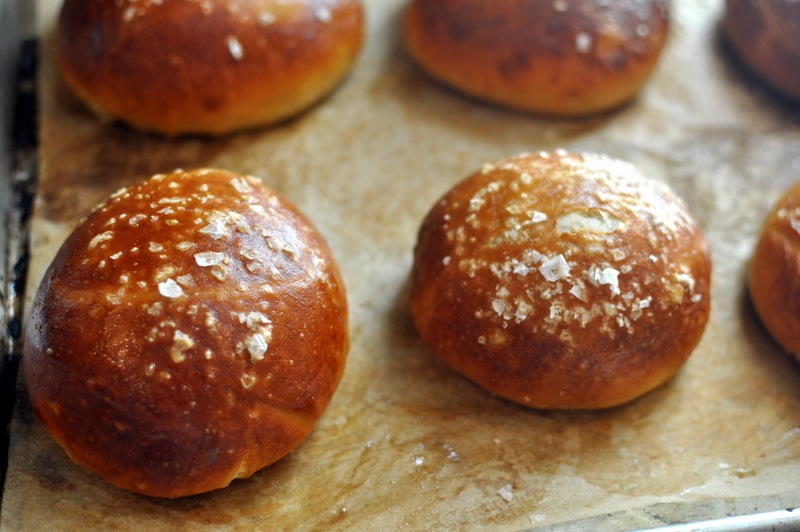 [cft format=0]
Leave a Comment