Fig Newtons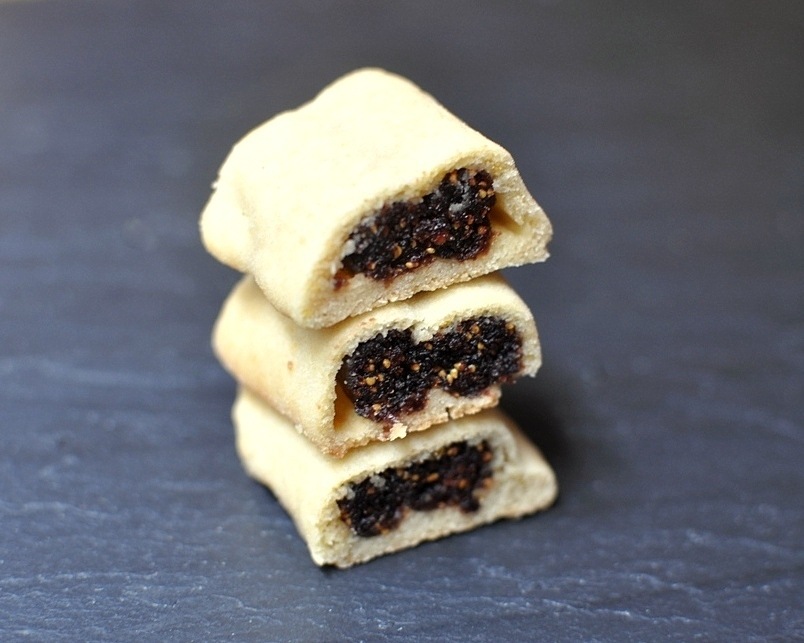 As part of our ongoing effort to expand Walker's palate, we ask him to suggest new foods he wants to see at the table. All ideas are welcome: snacks, main courses, restaurant fare. I also like to hand him a cookbook and encourage him to look through the pictures until he finds something appealing.
A few months ago, he requested homemade crackers. We made crackers. Then he requested homemade oreos. We made oreos. In early May, Walker spotted a mouth-watering picture of empanadas in Gran Cocina Latina (winner of the James Beard award for Cookbook of the Year), so we made empanadas.  For  months he's been describing a cookie bar he wanted me to either make or buy, but he couldn't remember the name of it. He described the bar as having fruit in the middle and being "very flavorful." From the description, it sounded like a Nutrigrain bar but he insisted it wasn't.
We eventually figured it out: fig newtons.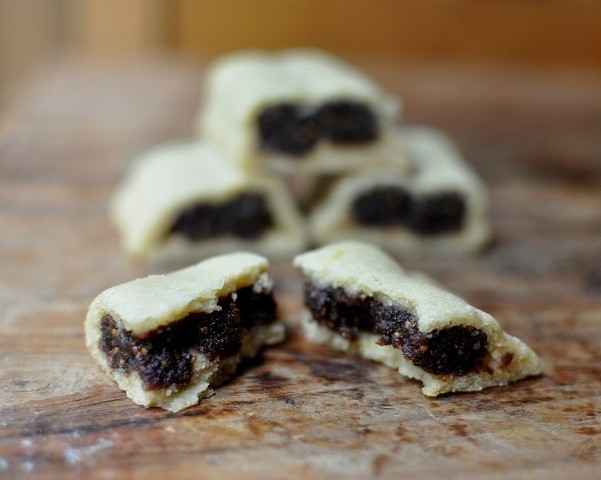 I started buying the kids fig newtons on occasion ("fig newmans" if you want to get specific), but not without a twinge of regret. Surely, I thought, I can make these cookies better and healthier at home. Several weeks ago, some internet research led me to pastry chef Stella Parks' recipe for fig newtons.  I've followed her blog, BraveTart, long enough to know that if anyone can recreate and elevate the humble fig newton, she can. Parks is the head pastry chef at Table Three Ten in Lexington, Kentucky. She even makes her own sprinkles. So, I wasn't surprised that her recipe produced a perfect homemade interpretation of a fig newton (and with surprisingly little sugar). I couldn't wait for Walker to try them.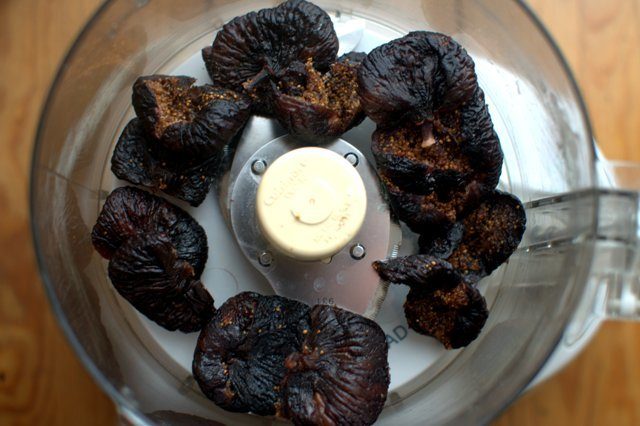 And here's the part of the post I was looking forward to writing: the part where Walker raves about my homemade fig newtons, fireworks explode overhead and a man in a suit shows up on my doorstep to present me with a plaque for "Mom of the Year."  But, and I'm sure you know where this is heading, not every story can have a happy ending, not even on a food blog. The truth is Walker wasn't crazy about them. If I had to guess, it's because I made them with more filling than store fig newtons and the softer texture threw him off. I'm not sure. He couldn't articulate it. Kids are a picky lot is all I know. I plan to make them again with less filling (more like the grocery store ones, sigh) to see if those might win him over. Who knew lovingly homemade creations would have to work so hard to surpass their factory-made, mass-produced counterparts?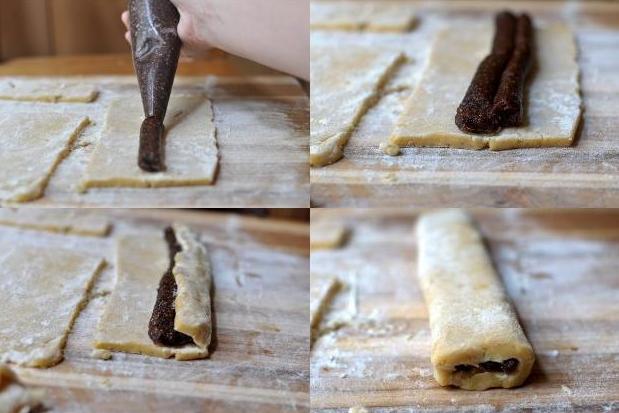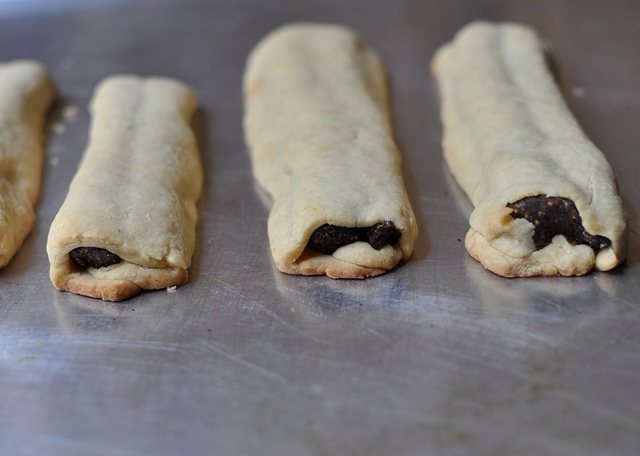 That said, I am not discouraged. Walker may not prefer the homemade newtons to the store-bought ones (yet), but he is aware that a homemade version with real ingredients, minimal ingredients exists. There's a lesson in there somewhere.
For those of you with an affinity for fig newtons, these cookies are marvelous. I was impressed with the filling – eons more flavorful than the big brand version.  The dough, with flecks of orange zest, is subtly sweet and soft like cake.  Personally, I see no good reason to eat a pre-packaged newton again.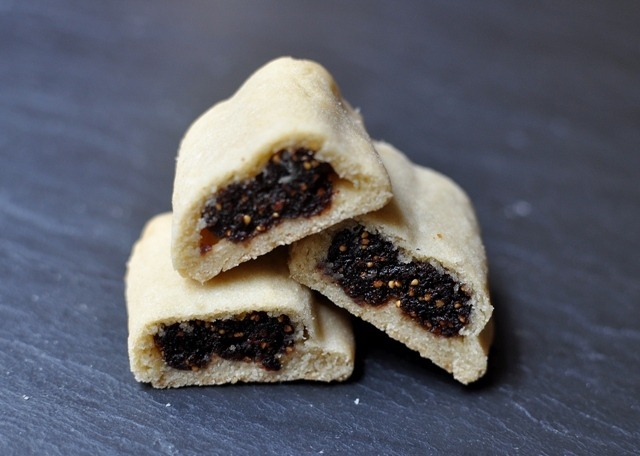 [cft format=0]
Leave a Comment