Korean Beef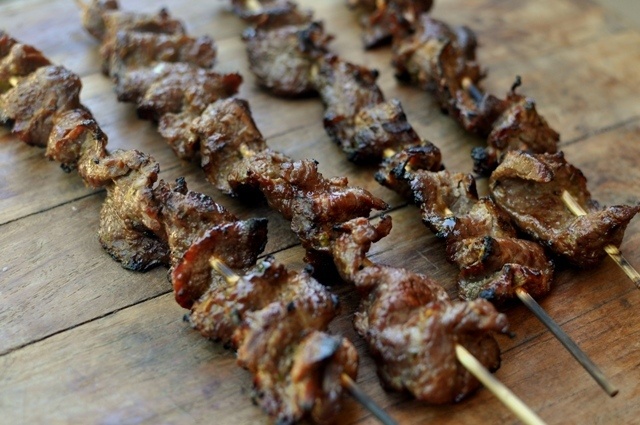 When I assumed most of the grilling duties several years ago, I knew embarrassingly little about grilling but was eager to learn.  I have, for the most part, figured things out. There were a few exciting months when the ignitor stopped working and I had to do the ol' throw-a-match-on-the-grill routine. I, ahem, had my hair blown back a few times but thankfully survived to cook dinner.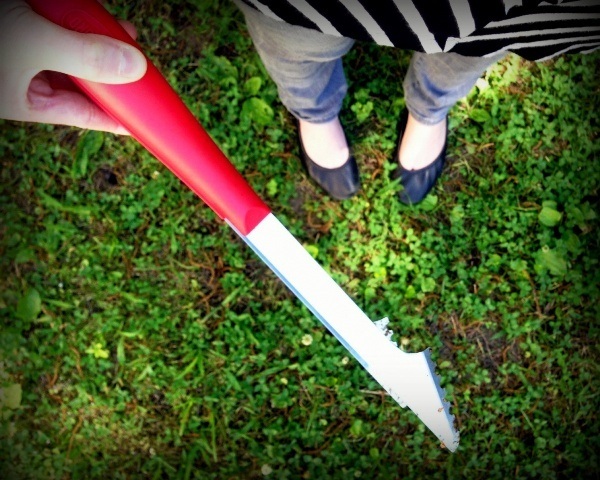 I don't fire up the grill every week (and sometimes I go several months), but I do grill year-round if I'm feeling so inclined: in the cold, in the rain and of course in the heat when standing over a fire feels absurdly appropriate.  As a parent, there's a distinct advantage to grilling vs. standing along the sidelines, too. When I grill, I'm not responsible for meeting the many demands of small children. The griller cannot leave her station or  dinner is at risk of being burned. No one wants that. Grilling provides 20-30 minutes of relative alone time, and sometimes people even bring you a beer because they think you're working so hard.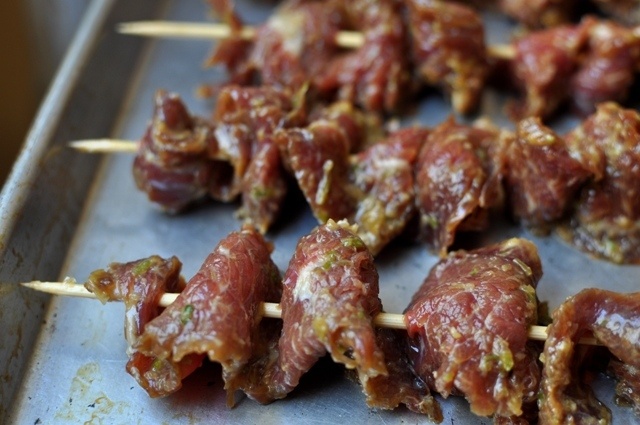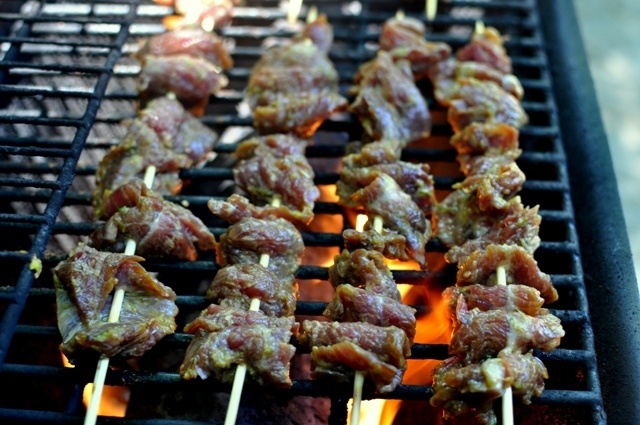 This Korean beef is one of the first recipes I perfected as the resident grill master. It comes from Nourishing Traditions, a progressive health cookbook published 14 years ago — long before Michael Pollan manifestos were flying off the shelves — that focuses on whole foods and practical nutrition. Korean beef by definition is simply marinated grilled beef, so it's open to many interpretations. In this version, flank steak is sliced thinly, soaked in a soy-sauce-based marinade and spooled onto skewers. The meat is intensely flavored by the marinade, a mixture of soy sauce, garlic, green onions, toasted sesame oil and a hint of cayenne. I adapted the recipe ever so slightly, swapping brown sugar for the stevia powder, reducing the soy sauce and leaving out the sesame seeds in the marinade.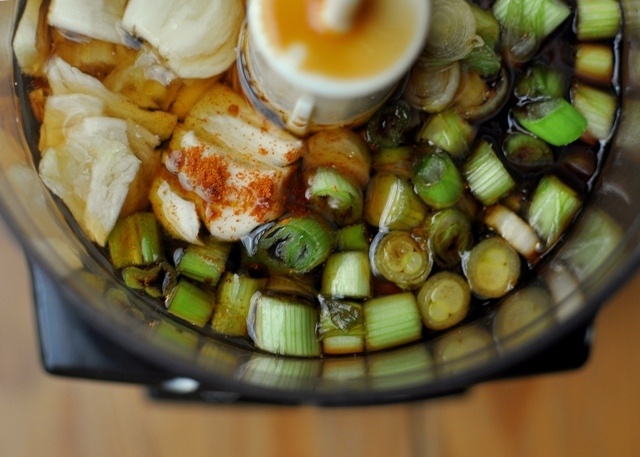 It's a recipe for grilling novices and veterans alike.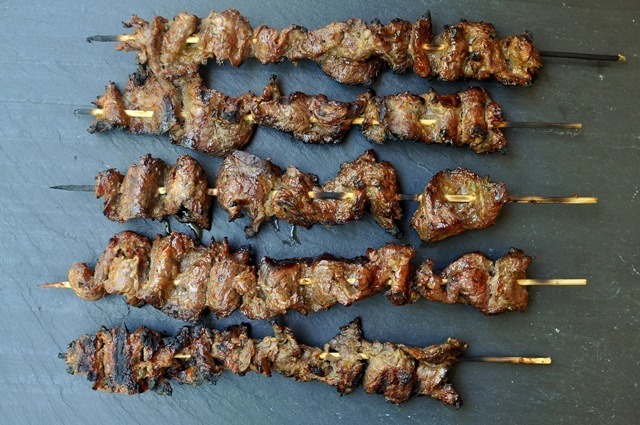 [cft format=0]
Leave a Comment